ApolloOne 3.0.6 macOS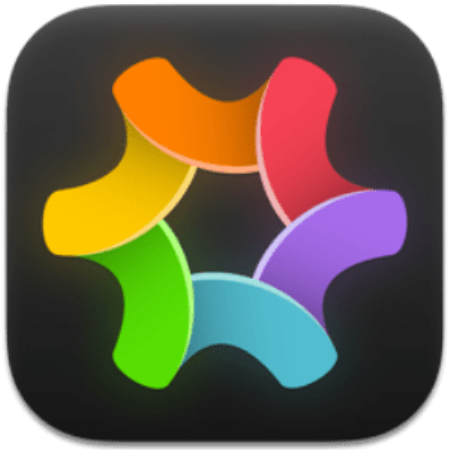 Language: Multilingual | File size: 30 MB
ApolloOne is a powerful image viewer and manager designed for the seasoned amateurs and professional photographers.
The design objectives are ease of use and speed - and lots of it. Arguably the fastest image viewer ever created for the macOS , it works with your existing folder structure without ever needing to import files into a database.
It offers a comprehensive set of tools for the photographers: smart memory card imports, displaying camera AF points, rating and culling images, managing metadata, searching and filtering, batch renaming, and much more.
HEADLINE FEATURES
1. Rapid viewing of all photos/videos in the folder and subfolders by simply double clicking on a single photo anywhere on the system (if you have added Macintosh HD volume to Places).
2. Ultra-fast camera RAW preview ee.
3. Rotate, mirror, flip photos and video instantly.
4. Fluid Swipe photo viewing mode with Trackpad and Magic Mouse support (just like you would view photos on the iPhone or iPad).
5. Supercharged EXIF inspector with comprehensive information. You can change font size or perform quick search on the information on this screen.
6. Powerful slideshow function with 12 GPU-accelerated transition effects and many user configurable options. Slideshow runs on full screen or in a window(1).
7. Locate actual address by using GPS coordinates embedded in JPEG, RAW or video files. You can update (or add) GPS coordinates by simply dragging the pin to another location on the map.
8. Display camera AF points and detected faces and magnify them for checking focus and cycle through them quickly (on supported cameras).
9. Tag and rate files for copy / move / trash operation. You can tag or rate files quickly using keyboard shortcut keys. File rating uses IPTC/XMP compatible Rating field.
10. File filtering and sorting with 2-level sort key.
11. Sharing with Facebook, Twitter, Sina Weibo, etc. and AirDrop.
12. User customizable Toolbar.
13. Context menu for frequently accessed functions and the ability to send the photo or camera RAW file to an external editor.
14. Spotlight indexing of photos, with address location and user selectable EXIF info for indexing. Photos can be searched quickly via Finder.
15. Accurately capture video frame as JPEG from video, including 4K video.
OTHER FEATURES INCLUDE
Pixel Perfect Photo (PPP) scaling ee with Lanczos filtering.
Advanced file caching for fast photo browsing.
Quick EXIF info simply by glancing at the status bar.
Zoom ratio and pan position are maintained when viewing across photos in the list.
Full support of Trackpad, Magic Mouse, and 3rd party mouse with scroll wheel (swiping, pinch zooming, panning, rotation)(2).
Support retina displays.
Support various color spaces, including sRGB, Adobe RGB and ProPhoto RGB.
Support drag-and-drop of multiple files and folders into the main window and dock icon.
Support SRT subtitle file for video playback.
Ability to delete the camera RAW file together with the JPEG file, or delete just the RAW file, leaving the JPEG file alone. Files can be recovered from the Trash with the Put Back function(3).
Unique HUD display - maximizes image display area.
Support playback of videos taken with most digital cameras(4). You can pan and zoom the video with the trackpad during video playback.
Ability to play animated GIF files.
Focal length conversion to 35mm film. The app has built-in support for over 6000 digital cameras.
UI is localized in 10 languages (English, French, German, Dutch, Italian, Spanish, Japanese, Traditional Chinese, Simplified Chinese and Korean).
Top In-App Purchases:
Full Version - included
Supported Operation Systems
macOS 10.12 or later
HomePage:
https://anonymz.com/https://geo.itunes.apple.com/app/id1044484672
DOWNLOADuploadgig.comrapidgator.netnitro.download