How to get Diamond in soloQ | League of Legends | Season 11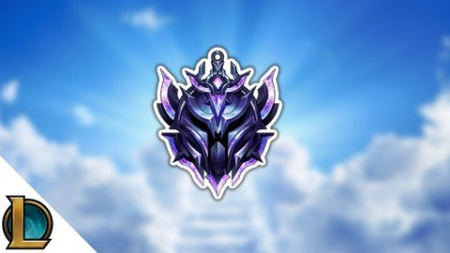 MP4 | Video: h264, 1280x720 | Audio: AAC, 44.1 KHzLanguage: English | Size: 8.87 GB | Duration: 7h 26m
A comprehensive League of Legends course that helps you climb in soloQ fast, consistently.
The goal is to reach Diamond.
What you'll learn
Get out of ELO hell
Get Diamond in League of Legends
Basics of the game
How to choose a champion
Proper soloQ communication
Last hitting, Trading, Warding
Lane management, Wave manipulation tactics
Jungle basics
Macro gameplay in-depth
How to Teamfight
Description
Are you tired of being stuck in elohell No matter how hard you try, something always goes wrong Are you always unlucky and you get bad teammates Are you sure that you know the real reason you can't climb in soloQ
I truly believe that climbing in soloQ is not a matter of luck (in the long term). Anyone can reach Diamond if he has a decent computer, a stable internet connection and two hands. All you need to do is to: get into a good mental state, pick the right champion, win lane then make good macro decisions. Sounds easy right Well... Only 1% of League of legends players reach Diamond so it's not that easy. The funny thing is if you have the right guidance you can reach 60% winrate in a long term and eventually you will land in Diamond. If you know what really matters in ranked then after a few games you will just feel what is the right and what is the wrong decision in certain situations.
What will you learn in this course:
What to do before every you sit down to play the game (instant win rate increase)
Which champions you should play in soloQ (until you reach Diamond)
How to dominate the game before 20 minutes (Last hitting, trading, dodging, warding, lane management)
Objective values (You'll know which objectives to pick if you have multiple choices)
How to Roam (and when)
How to Split push
Why ARAM at 15 mins is the worst thing in soloQ since 2011
How to Teamfight
Everything that you need to reach Diamond!
+ You'll get a FREE low elo soloQ tier list!
If you want to save and energy buy the course NOW! No more bad games! Trust me it will be a great feeling when you reach Diamond!
30-Day Money-Back Guarantee: If you don't like the course for any reason you can ask for your money back in 30 days. Trust me there will be no hard feelings between us!
Who this course is for:
League of Legends players who started to play soloQ
Hardstuck Iron, Bronze players who wants to get out of elo hell
Silver-Gold players who wants to understand how gain advantage and win MORE games
Platinum players who struggle with macro decisions
If you are in Master, Grandmaster or higher this course is NOT recommended for you
DOWNLOADuploadgig.comrapidgator.netnitro.download